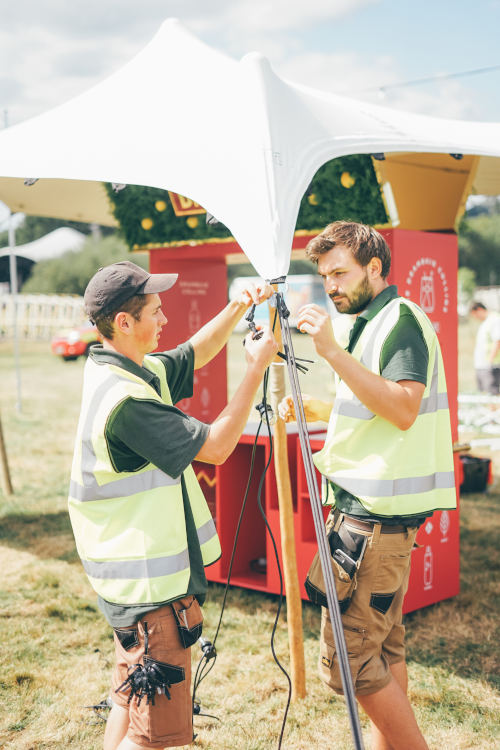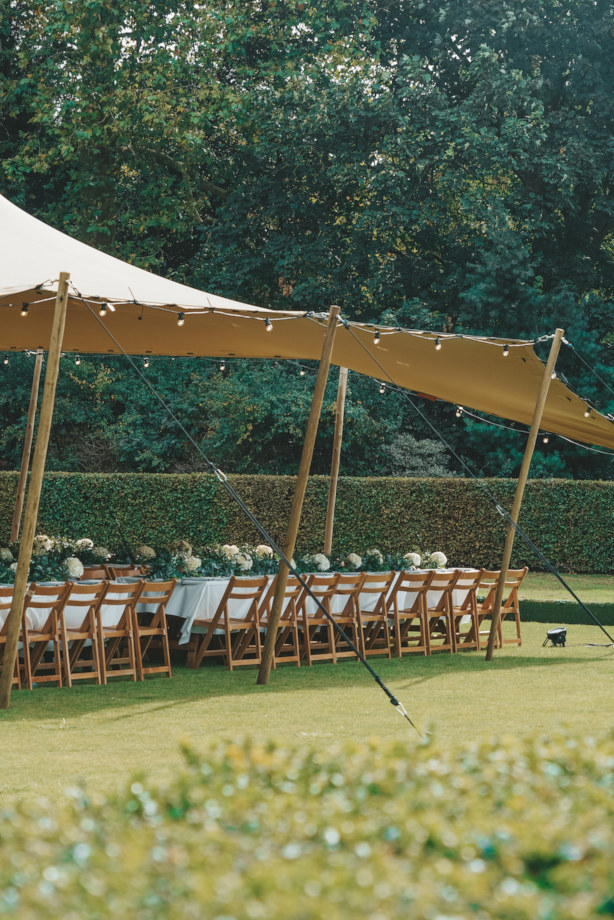 what is a stretch tent
A
Stretch Tent
is an innovative take on a traditional marquee. Essentially they are a single piece of waterproof material that is stretched tight over an area, with free standing poles used internally to create the desired shape and space. They are completely waterproof, fire retardant, and, most importantly, stunning!
Do Stretch Tents have sides?
This depends on how the tent is set up. Stretch Tents can be pitched with
sides down or up
, depending on how you envisage the tent being used and, probably, the weather. Having the sides down means that you lose a bit of usable space on the inside, but obviously does make a lot of difference to the temperature inside the tent. We can provide stretch tent material sides and lycra if you want to have canvas cover to the ground.
Are Stretch Tents only for summer?
It is true that Stretch Tents really come into their own when used on hot summer evenings, as the open sides mean that the surroundings are almost part of the tent and a gentle breeze keeps your guests cool. However, here in the UK we are sadly all too aware that the weather isn't always like that! Stretch Tents can indeed be used all year round, as if it is cold or grim outside we can simply pull the sides of the tent down low to the ground to create a warm and cosy cocoon to keep your guests toasty. Any openings on the tent can be covered with our Stretch Screens as well, along with careful placement of heaters. We can ensure that no matter how cold or windy or rainy it is, your event will be safe and sound.
What sizes do Stretch Tents come in?
We have a range of Stretch Tents, from our smallest at 2m x 4m to our largest single tent at 30m x 15m. However, due to their modular design the tents can be joined together seamlessly, with a clever guttering system that prevents any water from entering the tent. We can therefore make almost any size tent, so please do let us know what you are after. It is also an option to manufacture a Stretch tents to suit your needs.
Can I have a coloured Stretch Tent?
We have tents in a variety of colours, including white, cream, chino, brown, black, orange, red, pink and silver. If we don't have your chosen hue, then let us know and we may be able to get one in for you!
Where are Stretch Tents best used?
Perhaps the best thing about Stretch Tents, maybe after their stunning looks, is their ability to be erected anywhere. They can be attached directly to buildings to extend the internal space, they can be floated over obstacles such as fountains or walls, and they make light work of uneven ground or split level terrain. They are perfectly suited for wide open spaces, but are equally at home in an urban environment. In short, they can be used almost anywhere, so you can enjoy entertaining in spaces that previously were inaccessible.
How are the tents attached to buildings or other structures?
After a careful assessment of the integrity of the structure, we place small masonry bolts into the structure which have eyelets for attaching the tents or ropes. These can either be left in for future use , as many of our clients choose to do, or removed and filled in.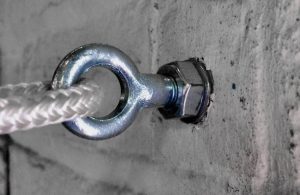 what surface can stretch tents be installed on?
We can install on any surface, our team analyse the site for the best location to set up. For grass we tension the tent using pegs, for hard standing we can weight the tent down using ballast tanks/concrete blocks. Some sites require a combination of the two and if we can't peg into the grass, then we always have the option to use ballasts. We can even install over water!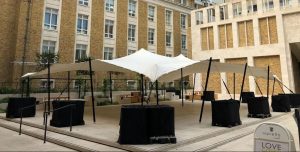 Where are you based and where do you cover?
We are based in London and Glasgow, but we happily travel all over the UK and Europe. We have been as far as Cornwall in the South and Scotland in the North.
How long can I hire the tent for?
Our standard hire period runs for three days, but this is very flexible. If you wish to have your tent installed earlier to provide you with more time to set up, then we will happily accommodate this at no extra cost. Peace of mind is paramount. If you are looking at hiring a tent for a longer period of time, then please get in contact and we'll talk you through the options.
What is your estimated rigging time?
A great advantage of stretch tents over traditional marquees is that they are much faster to install. The length of time will depend on the complexity of the installation (for instance if we have to attach the tent to a building) and the size of the tent. For our smaller tents we aim to be done in a couple of hours and for our larger tents we should be set up in five hours, leaving you plenty of time to prepare the internal space. If you have a special time frame let us know in advance and we may be able to add personnel in order to hasten the assembly or set up a day earlier.
Taking down the tents is a lot more simple and we aim to be in and out in a couple of hours.
Can you do same day installations and removals?
Yes we can, although this will depend on the where the event is and how early or late the site can remain open.
Are site viewings free and without obligation?
All our site visits are done merely as part of the estimate process and are 100% without an obligation to use our tents. Within a 100 mile radius our site viewings are also free! After that we have to charge 45 pence a mile.
What kind of poles do you use?
We primarily use aluminium poles, but we are also one of the only companies in the UK to offer our clients wooden poles. You can also choose between a variety of colours of pole socks which we can cover the poles with.
Can I have branding on the tent?
This is certainly possible and a great way to market your brand or product. It will usually involve purchasing a tent, but we are happy to make all the arrangements for you. We also have a state of the art vinyl cutter so can create temporary or permanent art work to go on the tent and on vehicles.