STRETCH MARQUEES FOR
OUTDOOR EVENTS
Marquee hire is a great solution for all kinds of outdoor events, giving you the flexible space for outdoor dining, garden parties, weddings or corporate events.
HIRE A STRETCH TENT FOR A DAY, A WEEK OR LONGER
Our stretch marquees are high-quality marquees, which look great, are cost effective and can be used for a day, a week, or all year round.
OUR MARQUEE TENTS ARE STYLISH & FLEXIBLE
Based on the classic Bedouin style of Northern Africa, stretch tents are practical and elegant, offering the perfect combination of luxury and function. Stretch tents are the next innovative step for gazebo and marquee hire.
Their free flowing design, resilience and flexibility make them the ideal tent hire option for any event, whatever the weather.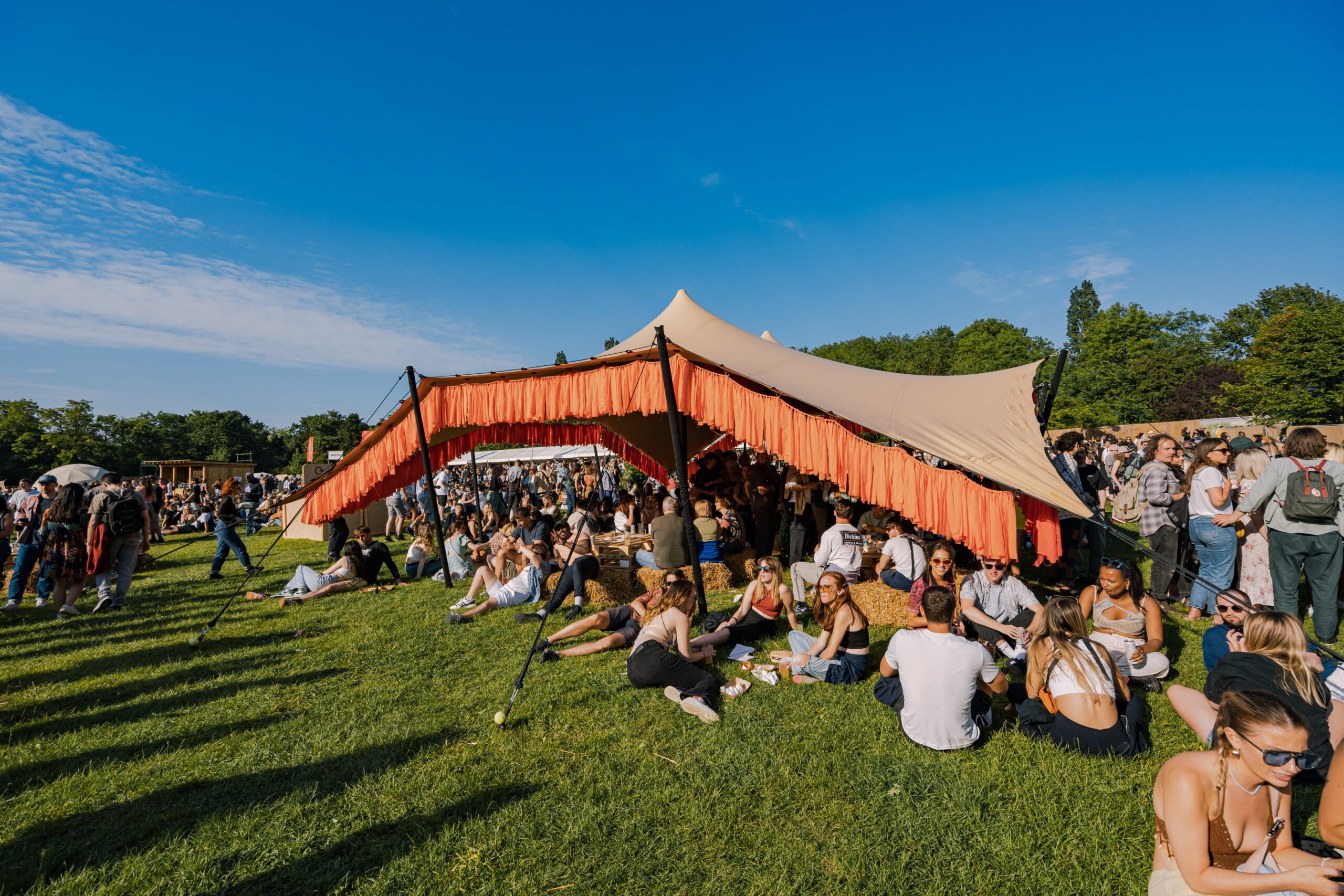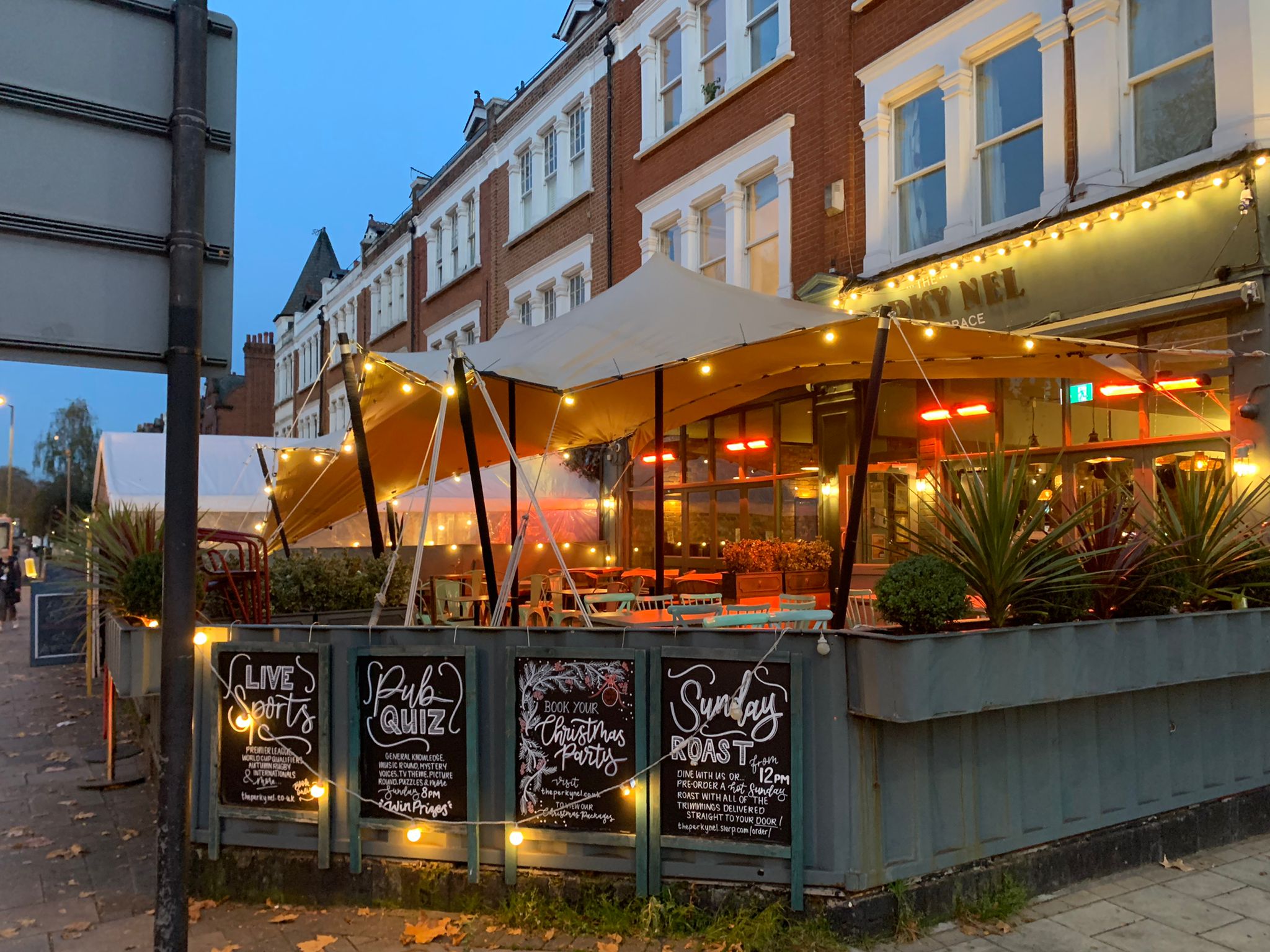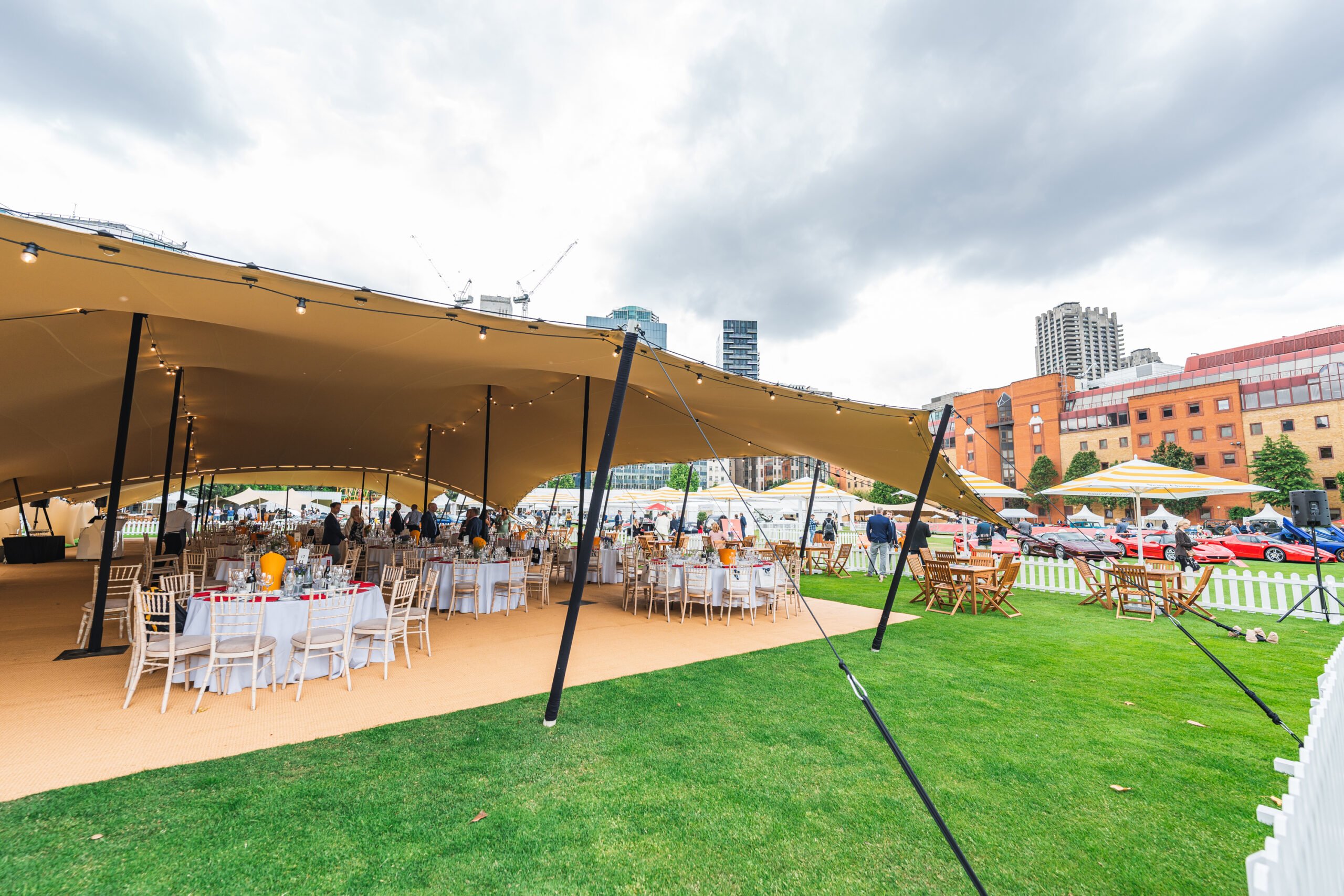 HIRE DECORATIONS & FURNISHINGS FOR YOUR PARTY TENT
We can provide all kinds of additional production options from furniture, flooring, lighting and more to fully kit out and decorate your stretch tent. Or hire items as a package to get your stretch tent interior looking its best.
We also offer purchase packages and options if you are looking for something that bit more permanent. Head over to our purchase page to find more information on how you can purchase a stretch tent and add a maintenance package to keep your new tent in ship shape condition.
READY TO HIRE YOUR STRETCH TENT?
FEATURES OF A STRETCH TENT

Constructed to fit in and around any environment seamlessly. Stretch Tents are a far more practical and flexible solution than traditional marquees or gazebos.
Split level terrains
Narrow gardens
Rooftops & balconies
Unconventional spaces
Uneven surfaces & slopes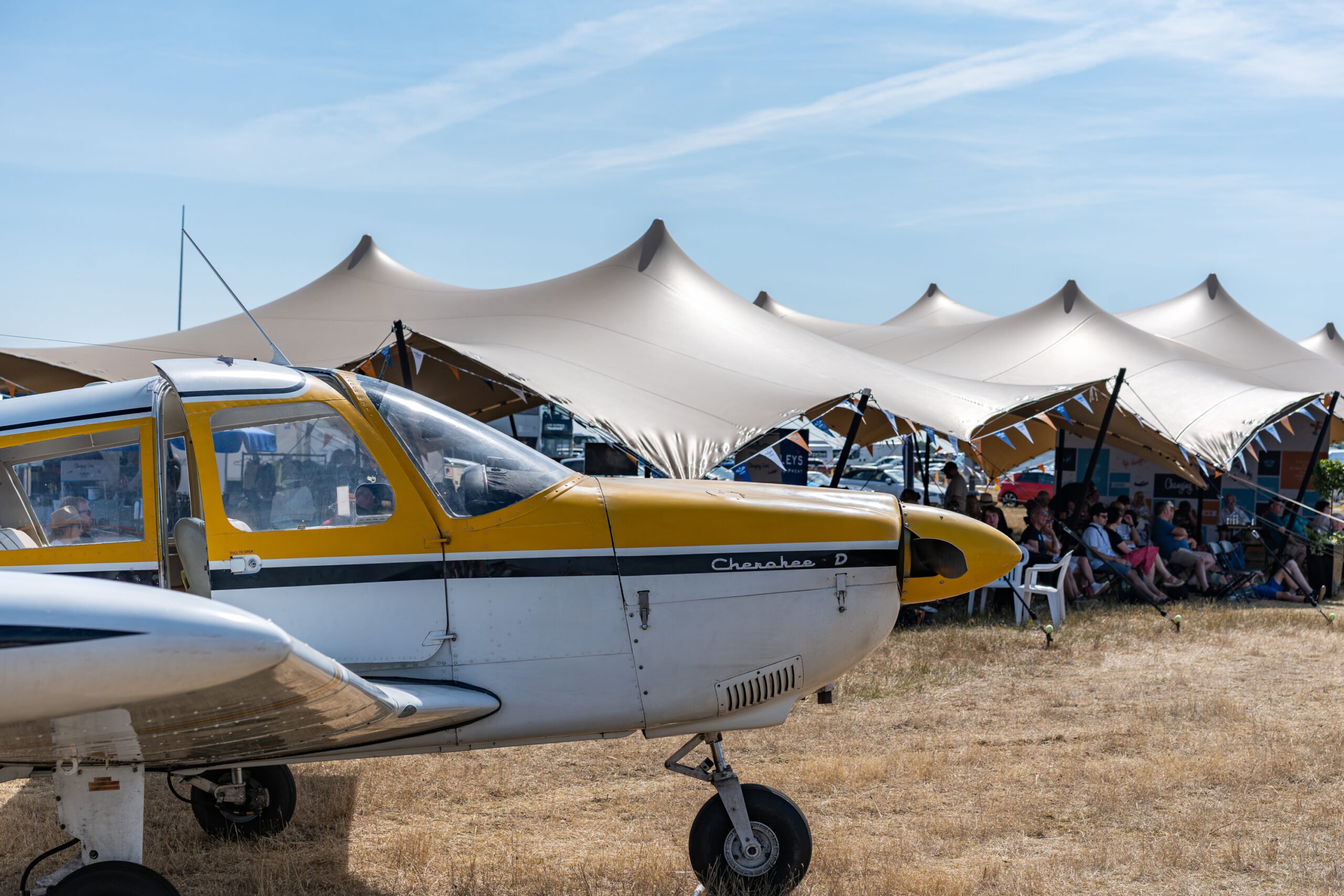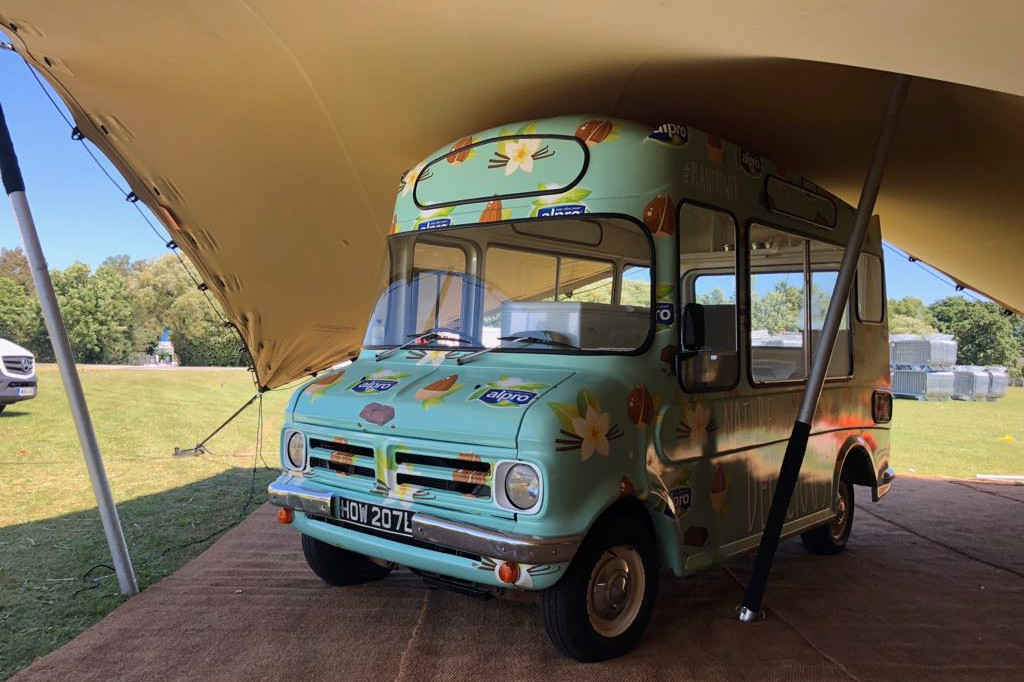 A stretch tent can be rigged over existing structures and objects to a height that suits you. Our highest poles are 5m so you have a lot of flexibility. You can use stretch tents to create intimate spaces, like a gazebo, or open covers, like with traditional marquee tents.
Trees, shrubs & garden patches
Walls, fences & archways
Vehicles & large installations
Water features & swimming pools
WEATHERPROOF, WIND & FIRE RESISTANT
Our stretch tent manufacturers have worked hard to research, develop, and manufacture a fire retardant stretch fabric that will ensure your safety in the event of an accident. All our tents are certified fire retardant to EU and British Standards (BS7837:1996). So they can withstand winds of up to 42 mph, compared to standard marquees which withstand approx 30 mph.
SET UP YOUR STRETCH TENT TO SUIT YOUR EVENT
Stretch tents offer versatile and flexible cover, allowing you to customise how many sides are up (or down) and how it fits into your space in a way that works for your event.
Our marquees can be connected to buildings, maximising the footprint inside the tent, or have the edges pulled down to the ground to create a more enclosed space. The canvas can be constructed to fit in and around any environment seamlessly making them a far more practical and flexible solution to traditional marquee hire.
A stretch tent can be rigged over existing structures and objects to a height that suits you. Because our highest poles are 5m you have lots of flexibility with rigging! You can choose to have any number of sides up or down and the set up can be designed to suit your event.
all sides up
A popular rigging style to create an open cover for summer events, markets or rain cover. This also works well when connected to buildings, maximising the space inside the tent.
All sides down
Depending on the environment and season, our Stretch Tents can have the edges pulled down to the ground to create a more enclosed space. Being in the UK we must anticipate the weather not being all that we had hoped for, so we can always change the set up on the day.
FLEXIBLE RIGGING
Stretch tent rigging is flexible so you can decide on the day how you want the sides of the tent to be. You can choose to have any number of sides up or down. The set up can be designed to suit your event. For example, an outdoor cinema would suit having 3 sides down leaving the longest edge open for viewing.
"We have always been looking for a solution for our outdoor space during the Winter and COVID simply strenthened the need for this. Alex visited the site the same day and was professional and motivated about the project. So a few weeks later his team were on site pitching our stretch tent. Stretch & Tents are now without doubt my go to for this form of work."
WHY STRETCH TENTS ARE BETTER THAN OTHER TENT OPTIONS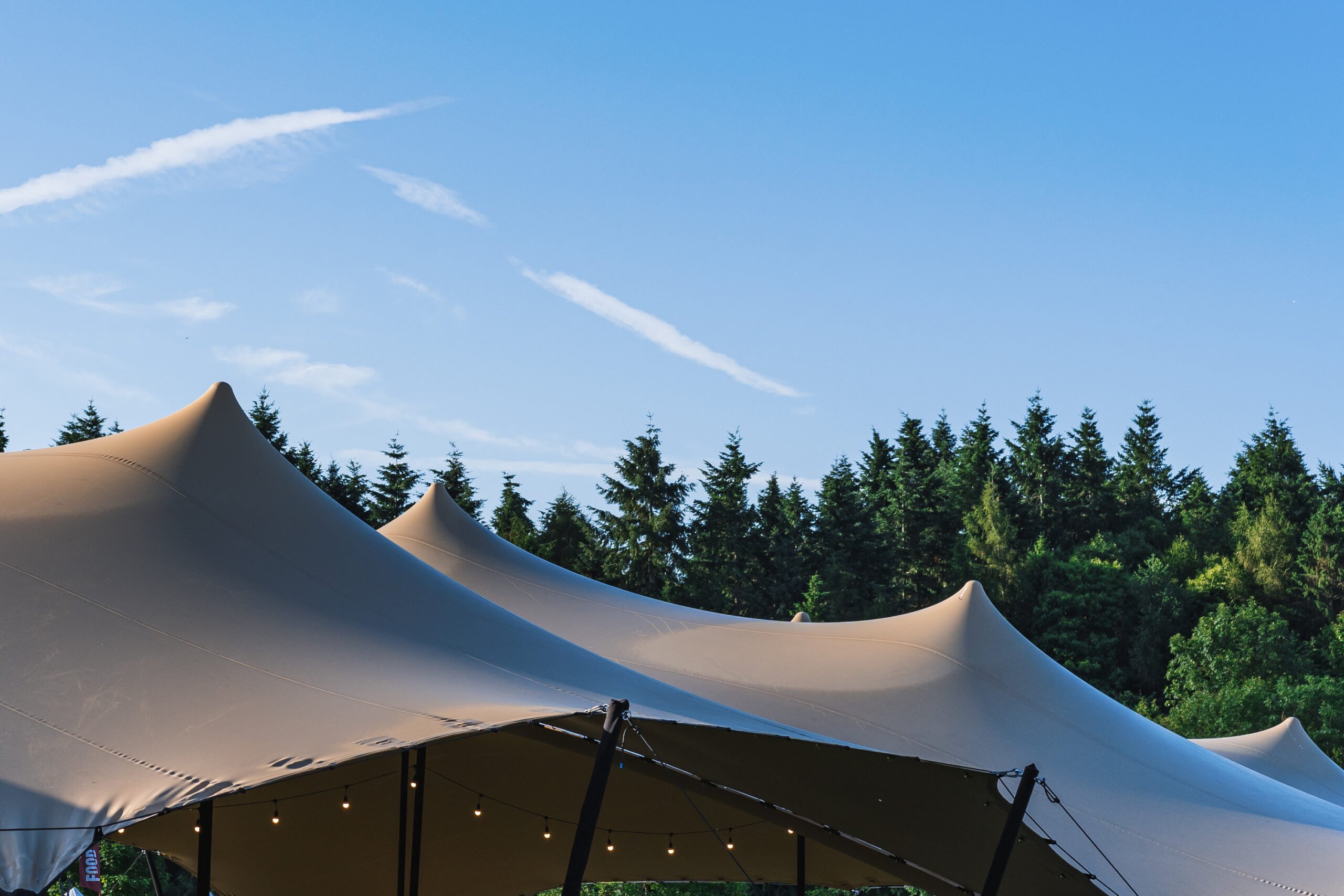 Marquee Tents are made from a PVC material which limits versatility. But our Stretch Tents, by contrast, use a unique stretch material that allows for peaks of varying height, giving the structure far more dimension.
The ease of rigging a Stretch Tent marquee allows for a wide open covering. We can create sloped edges with a single seamless piece of canvas. Or we can utilise wall panels, all down to the simplicity nature of the tent.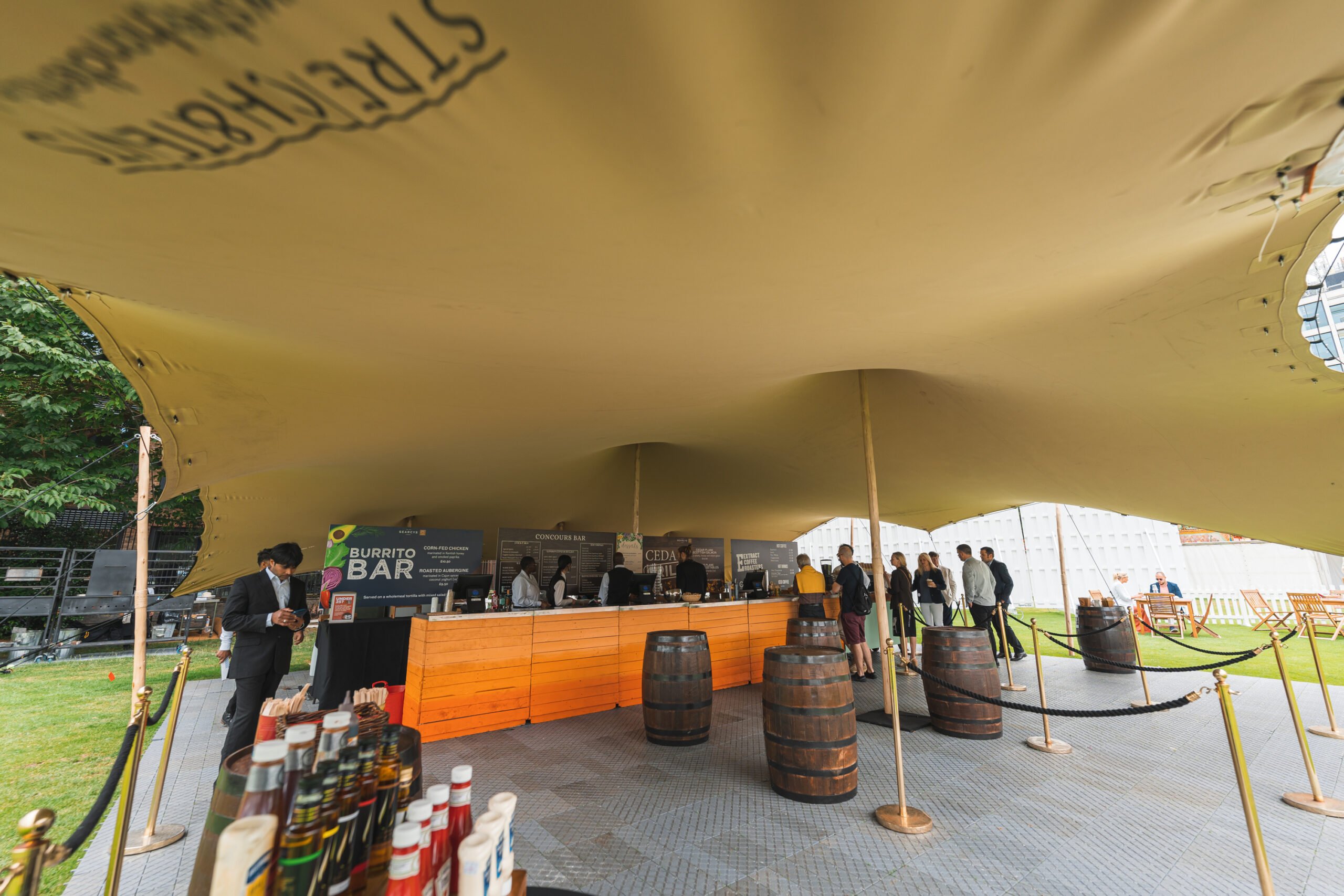 STRETCH TENT VS GAZEBO HIRE
Gazebo hires are appealing for events and weddings because they are quick and easy to install, and because they are durable, weather resistant coverings. However Stretch Tents offer the same fast and effortless installation but with increased ability to deal with heavy rain and strong winds, even for smaller sized rigs.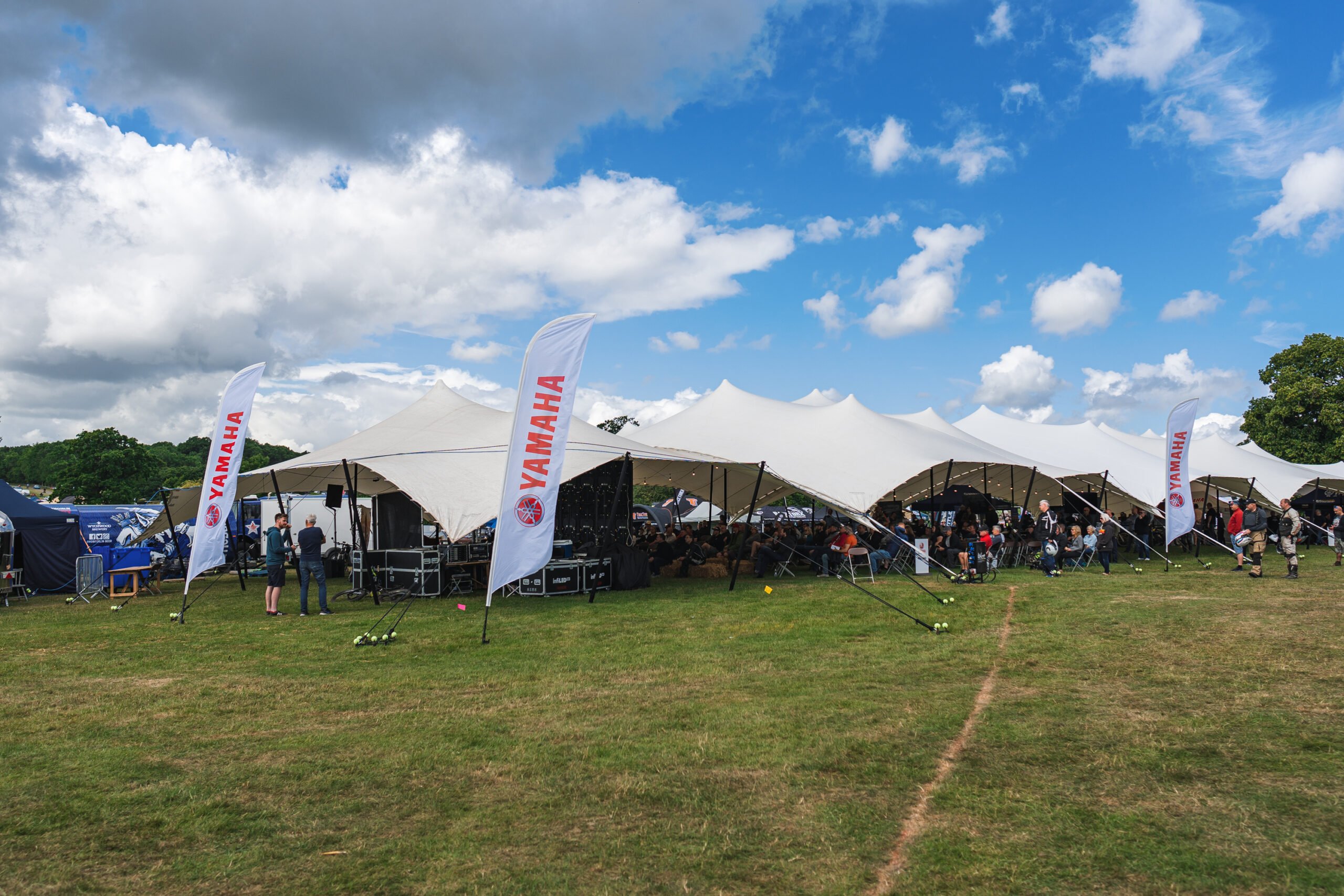 STRETCH TENT VS A FRAME HIRE
A Stretch Tent canopy can meet your event needs in so many ways, its smooth canvas creates a beautiful neat covering unlike an often creased Gazebo top. Plus a Stretch Tent is held up by beautiful wooden or metal poles instead of a frame like a Gazebo – allowing for multiple rigging styles. All in all we say Stretch Tents win hands down!
Stretch marquees can easily be styled to suit your exact needs and provide the same complete coverage that gazebo offer. If you are looking for a large gazebo for hire, a stretch marquee may in fact be the answer.
Watch a stretch tent
being assembled
WANT A QUOTE FOR YOUR HIRE?
You can get in touch to request a quote or to get the answer to any questions you have about stretch tent hire. To get a quick quote, click the link below.