Supporting The Local Economy
The benefit of this, as with shopping local, is that sipping local can be a great way to boost your neighbourhoods economy, not to mention being environmentally friendly. As we collectively look to lower our carbon footprints, we are seeing a popular movement for parties and smaller weddings closer to home. If home isn't a possibility, a pub garden can feel like the next best thing, with the bonus of no clearing up afterwards and no need to worry about hiring in external food and drink suppliers. Sit back, relax and keep it local.
Uses For Stretch Tents In Pub Gardens
From an every day perspective, the benefit of a pub garden stretch tent is that it allows you to enjoy the space each day of the year, come rain or sunshine. This stylish extension keeps in with its natural surroundings and allows pub go-er's to enjoy being outside, but with the comfort and warmth of being indoors. 
In the summer, the canopy can ensure that you and your drink stay shaded and cool, and the high sides can provide much needed air flow. In the winter, the sides can be pulled down to create a more cosy and intimate space and with our array of unobtrusive heaters available, there's no fear of feeling cold! 
There are lots of ways pubs can use these tents, beyond events. As an example, one child-friendly pub we know ordered a stretch tent to cover their adventure playground so kids could enjoy it all year round and their parents could enjoy a little more peace and quiet and it's proved to be a huge success.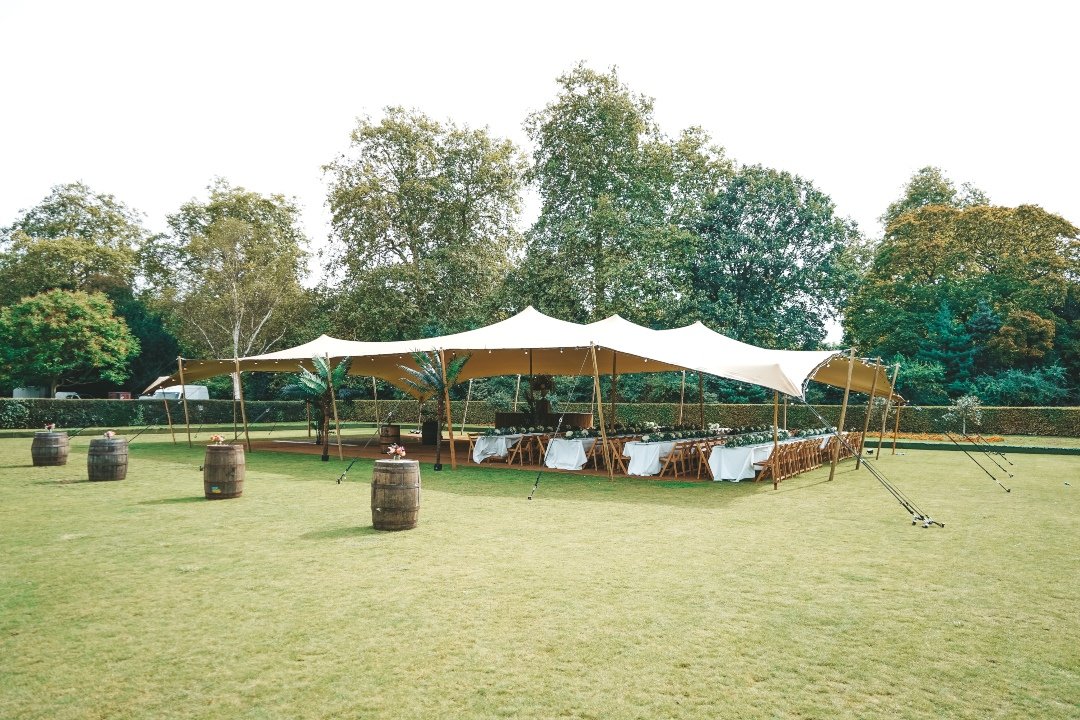 Get In Touch
If you are interested in hosting an event in your local pub or you are a Publican who would like to hire our services please get in touch with our team [email protected] or give us a call 020 7097 1875.
Find out more about hiring stretch tents for pubs and other venues.