Goodbye plastic straws, hello reusable jam jars
Strictly no single-use plastic cups or straws. Instead, if you must have straws, use paper ones, and there are many places where you can get some heavy duty reusable cups; these are also ideal for the dance floor as they won't shatter. For the reception and dinner, elegant glasses are still preferable, we're even seeing random vintage assortments and coloured glass becoming more popular. Jam jar's fit into this category, if you have time to start collecting them.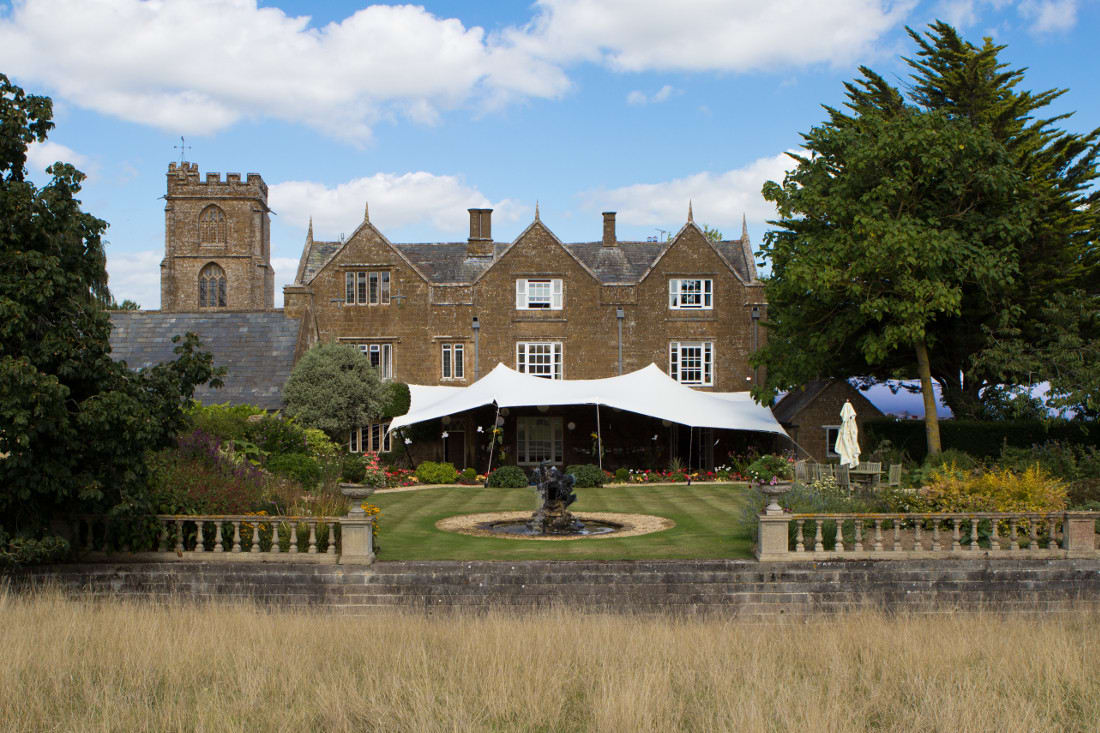 More open tent sides to enjoy nature's beauty
More and more we are seeing (when the weather permits) the sides of tents open so that those inside can benefit from the stunning surroundings of the wedding venue. The more relaxed inside/outside feel seems to be in line with modern weddings being less formal. Another benefit is that the natural decorations, flower beds, rockeries, rolling hills etc are often much more beautiful than that of anything we could style. And they come at no extra cost and produce no waste!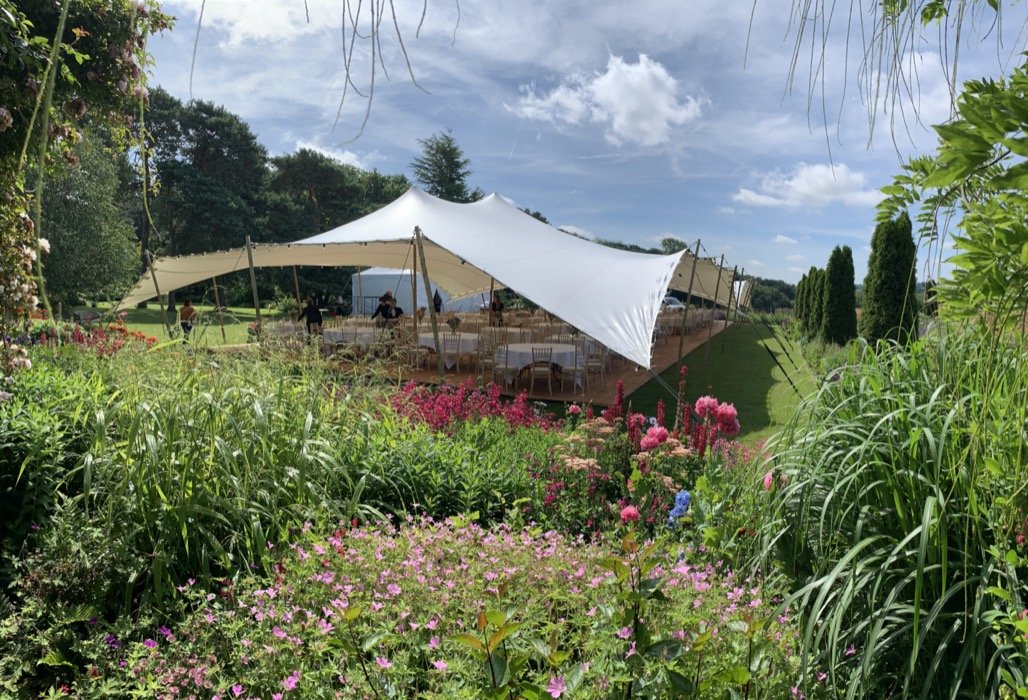 Under the tent canopy, you can consider incorporating elements such as flower beds, stone walls or even ponds. Why not bring nature to the wedding inside the tent, not just outside? After all so much effort goes into the selection of the wedding venue, or in cases of weddings which are held at home, a great deal of gardening time, it's good to use every part possible!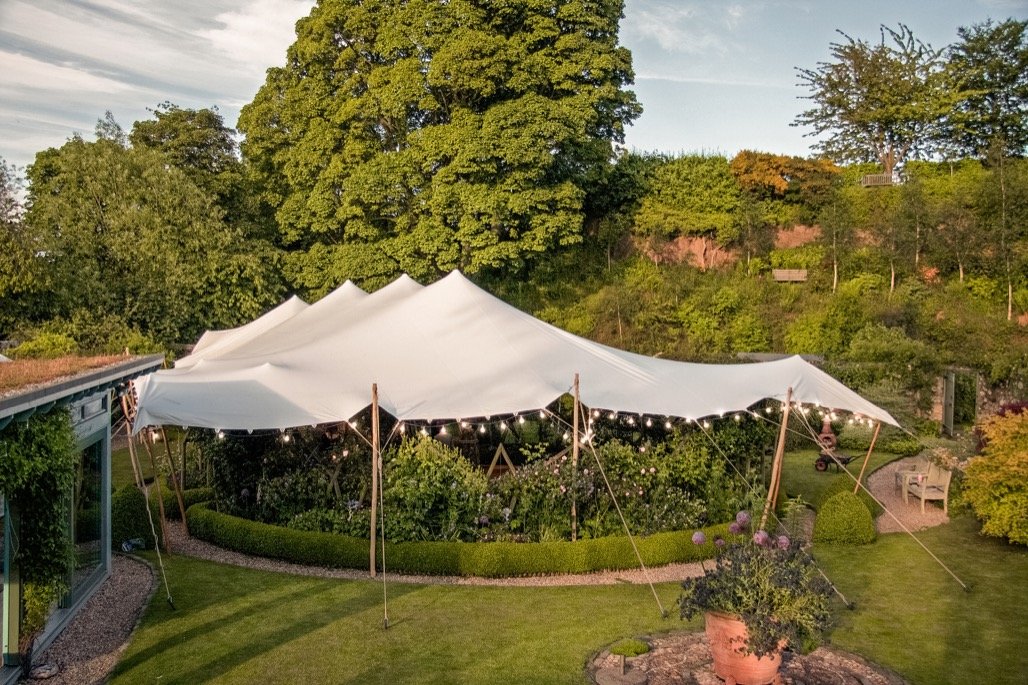 Consider using upcycled items: From chairs to horse-box bars
In terms of production: tables, chairs, outdoor seating, there are many brilliant items which have been cleverly upcycled and will add originality to your event.
Each wedding is always unique and presents fun challenges. One bride we worked with wanted a nod to the fact she was a keen horse rider and was getting married in a rural setting. We came up with some ideas on how we could weave this theme into her wedding style and collaborated on one of our favourite production accessories, made from all up-cycled materials: a horse box bar.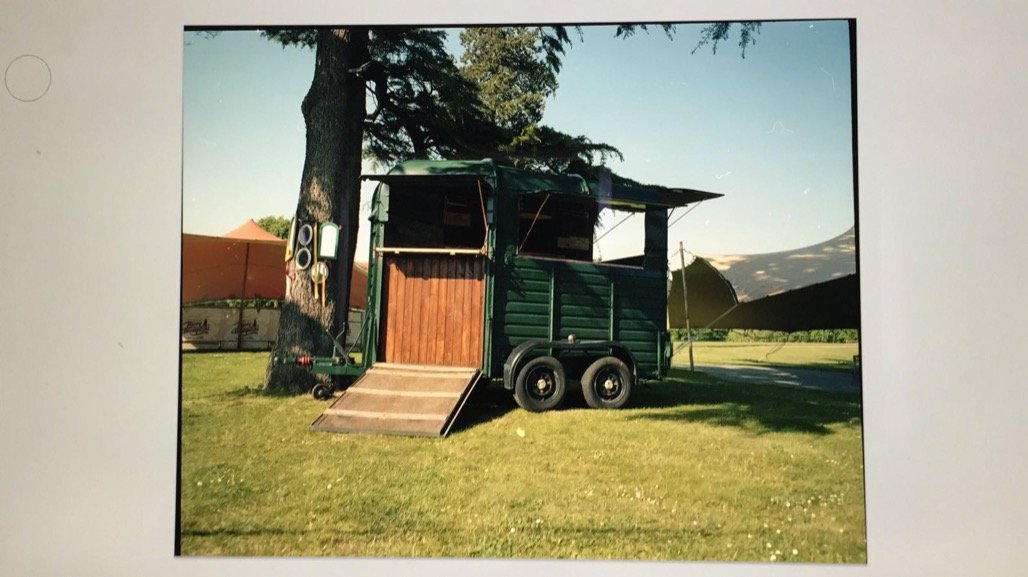 Another client this summer opted for the iconic London venue, The Battersea Bowling Green. Although it was a London wedding the area is filled with sumptuous green foliage and so her brief was to create a space that felt natural and blended with the setting.
She opted for our chino canvas stretch-tent, wooden round bar, oak parquet dance floor, rustic tables and chairs, poseur tables made from old whisky barrels with a coconut rush matting.
Our signature festoon lights were strung around the perimeter which twinkle and look amazing when it starts to get dark, subtly highlighting the silhouette of the tent. We helped with the flower colour scheme inside which was predominantly greens and whites and looked stunning against the classic white linen cloths.
We love working on original weddings
It's so exciting to see such a large business sector becoming more environmentally conscious through the power of the consumer's choice, demonstrating that individual choices can make the difference.
If you would like to consider working with us for your wedding please don't hesitate to get in touch with us at [email protected] or call us on 020 7097 1875.