Benefits of a stretch tent
A huge benefit of a stretch tent structure is its adaptability, being able to fit in and look great in any space, whether it be a spacious pub garden, or a poky rooftop terrace. An often under-appreciated aspect of stretch tents is the sculptural aesthetic that they provide, adding an element of intrigue to your venue and a talking point for customers, and are a far more stylish alternative to standard marquees.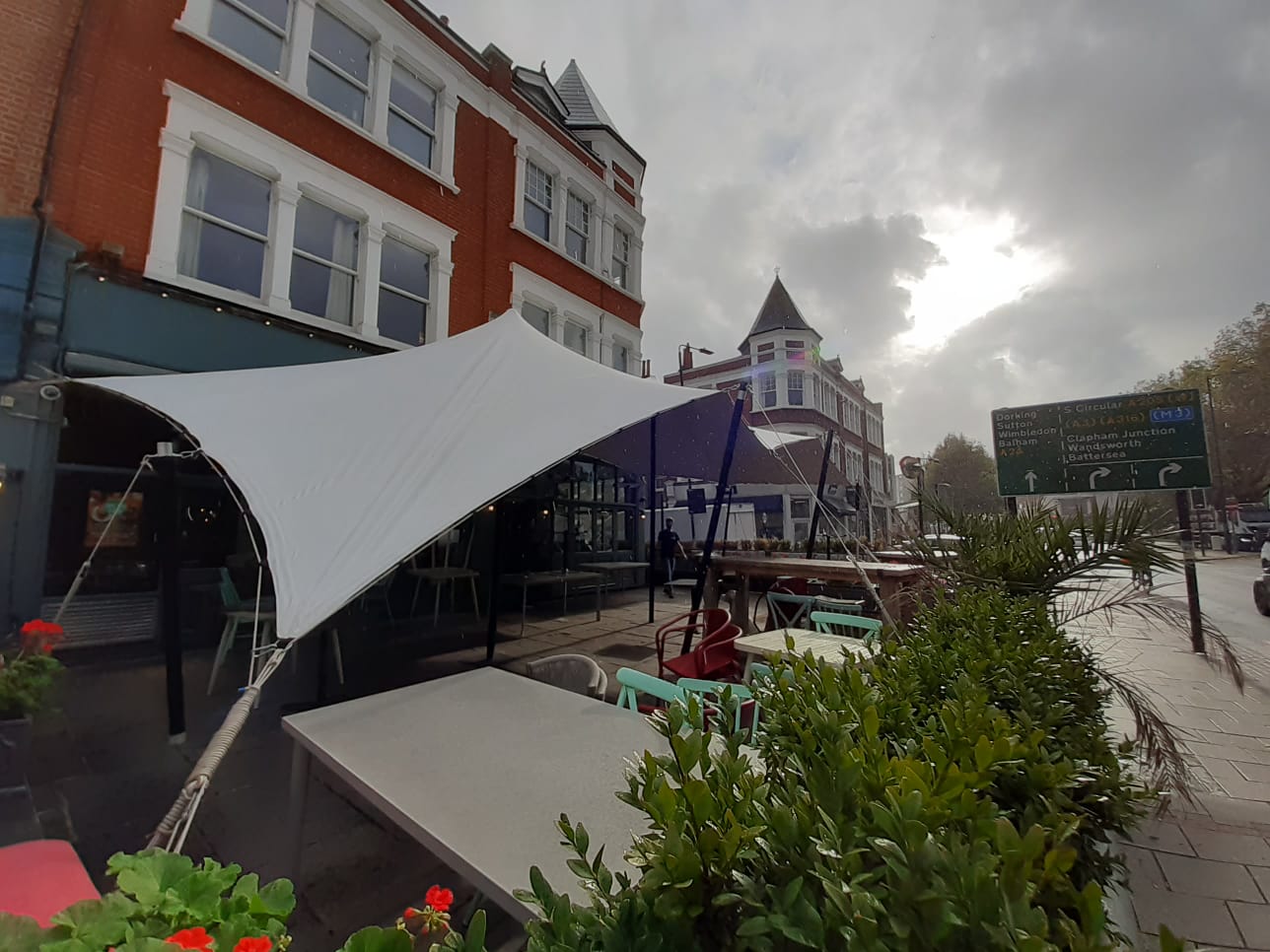 From our in-house sales and design team who will undertake a survey of the space to ensure the best solution is found and the use of your space is maximised, to our rigging team who will expertly install the stretch tent to your specification, you can be rest assured of a first-class service. We have a huge range of tents, both small and large, and can offer medium- to long-term rental solutions, as well as purchase solutions with the option of a maintenance/service contract. This maintenance contract involves installation and uninstallation of your tent at your convenience, and a cleaning and storage service should you wish to only have the stretch tent up for only part of the year.
In addition to this, we are also able to offer custom, made-to-fit solutions that would suit your space perfectly. Through a long-standing relationship with our suppliers in South Africa, we are able to offer you the best deal possible.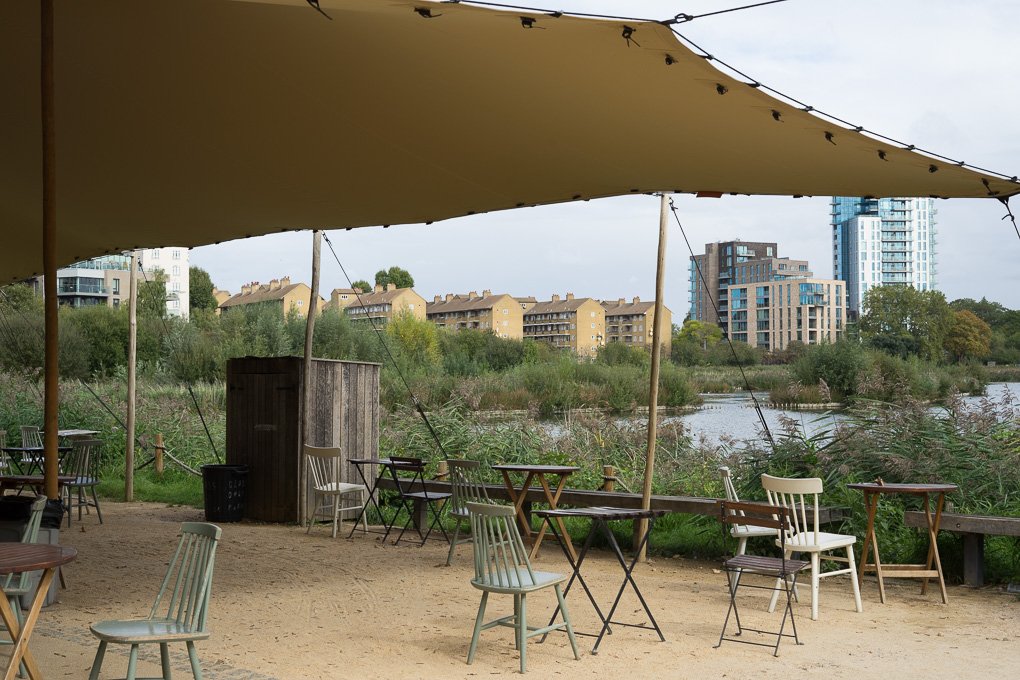 Flat Iron Square, near London Bridge, have a stretch tent over the autumn/winter period as a cover for their stage and seating for their patrons, ensuring they stay warm, dry, and cosy. Many a lively party has been had at FIS! The Old Mill in Berkhamsted is another pub who we have recently provided cover for in their beer garden, while the Coal House Café at Woodberry Wetlands has a stretch tent that covers their outside seating for their customers. These are just a few examples of many different types of venues we have worked with over the years. You could be next!